Unexpected Loss
My two oldest children lost their father to cancer this weekend. He was 61. Divorced over 30 years, we'd come to a peaceful place with each other. To the point where we could sit and have a conversation about our lives, the kids and the state of the world. You know, everyday stuff.
He didn't know he was sick until about two months ago. So this was an unexpected leaving. The kids visited with him, and he was happy in his last hours. As happy as one can be in a dying state, I suppose. I grieve him. I grieve that he lived with illness and pain and that there was nothing that could be done for him. I am very sad that our children are grieving the loss of this gentle soul. Because that is what he was above all else. Gentleness in a world that is not often seen, or offered. No matter the differences that eventually pushed and pulled us apart in those early years, that gentleness was the reason I married him. He was the reason I am gifted with the presence of two amazing people on the life path. Thank you for that gentle soul.
My son and I made arrangements with the funeral home. I wrote his obituary. I wish now that I had said more about the gentle-man who had attempted to live and thrive in such a harsh world, but I didn't. Seriously… he was almost too innocent for this world.
We Are More Than This…
My own esoteric experiences have taught me that this reality is meant to be a place of experiences, where lives can be lived well. Or not. It's really up to each one of us to decide. Me? I've made some incredibly naive and not so great choices, pushing myself and this body through events and drama I would tell my dearest friends to run from, to steer way, way clear of. And the results? I wore out my vehicle. My body crashed.
Hey, but you know what? The crash that came with being the overachiever, the fixer, the mommy, the best wife I could possibly be, the one everyone could count on? It forced me to sit. Well, lay down at first. For months. Chronic illness is a bitch.
Some time has passed and an early form of recovery is happening, albeit snail's pace slow. I sit in awareness. In beauty, in breezy, sunny days, or listening to the rain, or playing with Frankie, the long-haired chihuahua trusty side-kick, and appreciating my adult children who pop in and gab, or bring me a surprise bunch of sunflowers. I sit doing work I love, writing or editing novels or articles on finance and travel. Lots of super-present moments, mindful awareness, moments I had not experienced before the crash. I was lost, running on autopilot. Despite all of the meditative knowings, lucid dreams, despite knowing we are more than this… I fell.
Conscious Connection With All That Is
The crash brought me back into conscious connection with Spirit, to the soul Collective. And my ex's transition from this world to the next reminded me yet again that this is not our home. He is gone home. He's left the vehicle behind. Individual expressions of Spirit, we are graced with experiencing incredible, vibrant life, exploding into diversity and life-paths filled with cosmopolitan personal stories that ignite passion, hardship, sorrow, joy, and love, shooting off, weaving through and into the canvas of time.
So now? What. Your mission, should you choose to accept it, is to sit for a moment and watch the sun sparkles come through the rustling leaves blowing in the trees behind your house. Or close your eyes and listen to the cricket song as the sun falls away past the rooftops and the trees become shadows against the last flash of red light. Maybe watch the woodpeckers dig into the trees for bugs, or the blue jays fight over their territory. Listen to the squirrels complain because you're too close to their stash. Smell the fresh-cut grass. Hug your loved one and breathe. Just stop. Be now. Feel the connection.
We are more than this…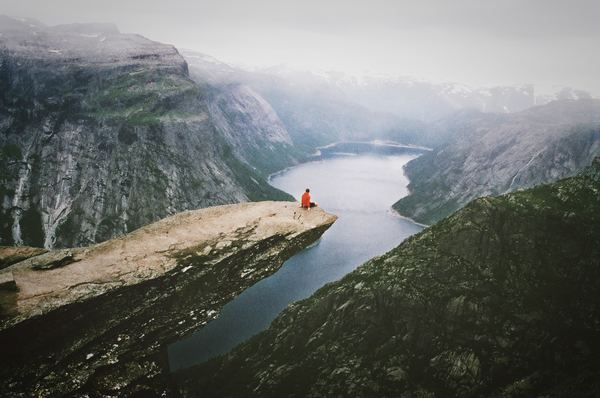 Dedicated to HWT. Save me a seat at the edge, we'll dangle our feet for a while before the next adventure.